To Hire a Pro or Paint Yourself…
Painting a house is one of the fastest ways to increase both its value and curb appeal. There is perhaps nothing else that can make a home look more updated in such a short period of time.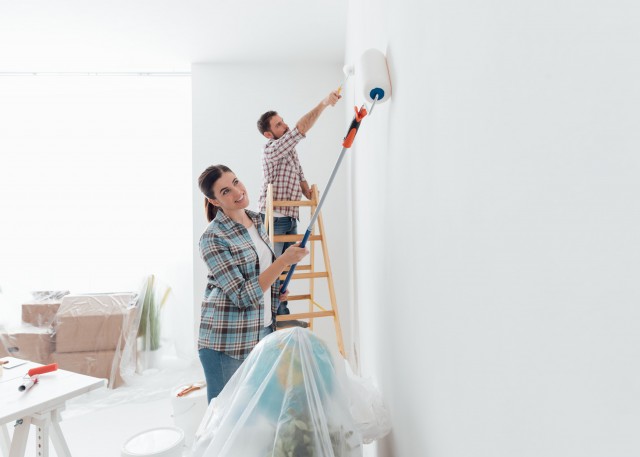 However, as with everything else in the real estate investing landscape, there are multiple ways to achieve the end result. More specifically, there are technically two ways to go about painting a home: hiring a professional to paint it for you or doing it yourself. Which is the right one for you?
There are two schools of thought when it comes to painting a house, and each has its own merits. However, each also coincides with setbacks. On the one hand, you can paint a home by yourself. It eliminates any labor costs that may be incurred by hiring a professional, but it is a huge undertaking. Painting an entire house takes a lot of time and diligence; time that can be better spent somewhere else. On the other hand, you can hire a professional to do it for you. Their expertise will cost you, but the job will be done well in a relatively short period of time.
If you are considering painting your house, but can't decide whether or not to do it yourself, the following should point you in the right direction:

Explore More
Discover more tips & tricks from the paint experts at True Colours